When this Volcano Red Metallic Audi S4 pulled up into the shop, we couldn't help but drool over the amazing color of this car. This is a very rare color for an
Audi
S4, and what's under the hood makes it even better. The customer purchased this car stock and then added some performance modifications, but they weren't enough. The customer installed an Alpha Performance Coolant Kit himself and then had us do his rear brake upgrade.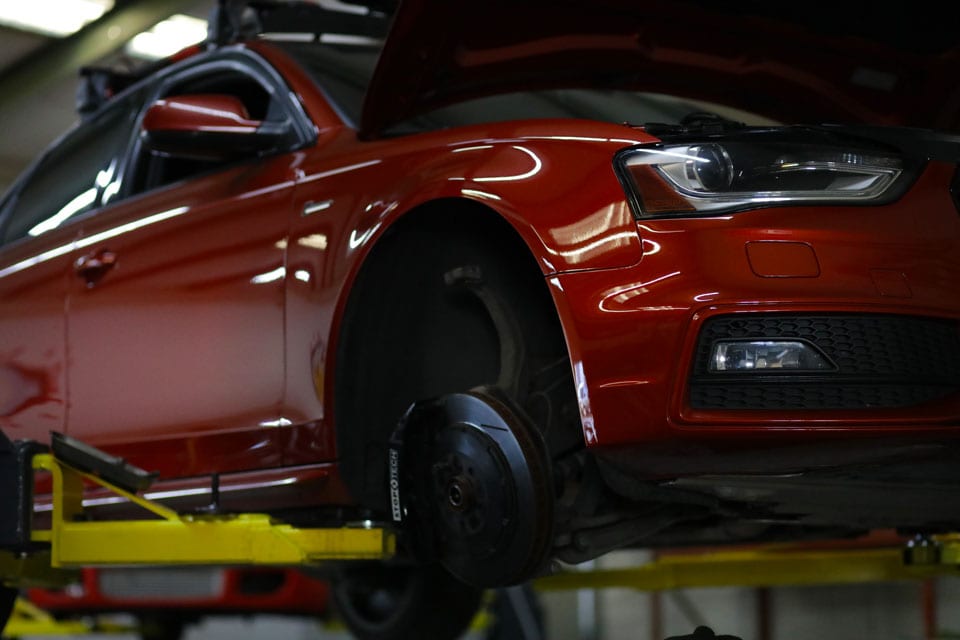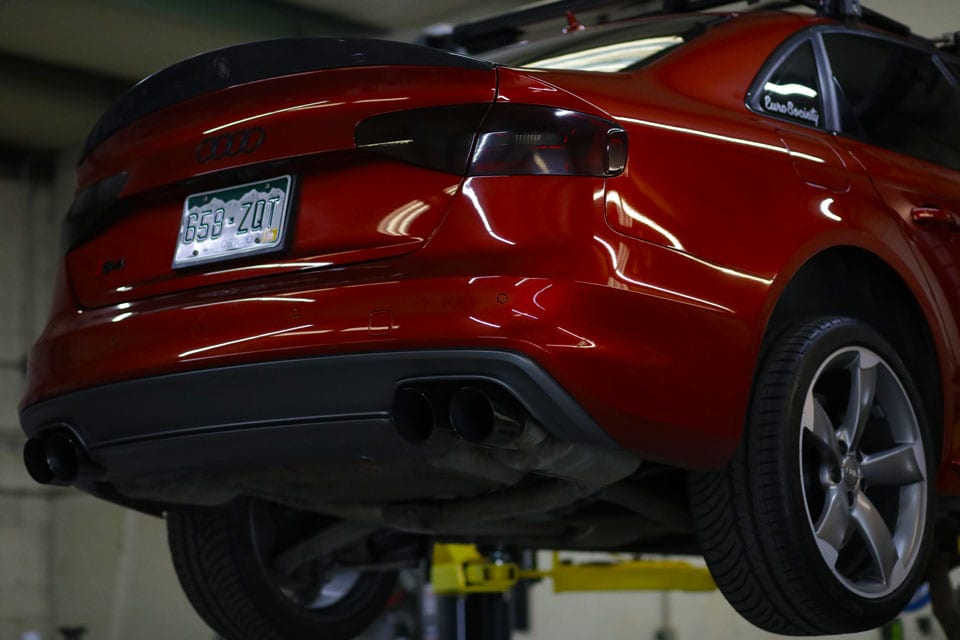 Now, this isn't the first time we've seen this beauty. After the customer purchased the car, he brought it to us for the first time to add some more performance modifications, which include:
APR Ultracharger Kit
APR Ultracharger ECU Tune
APR Dual Pulleys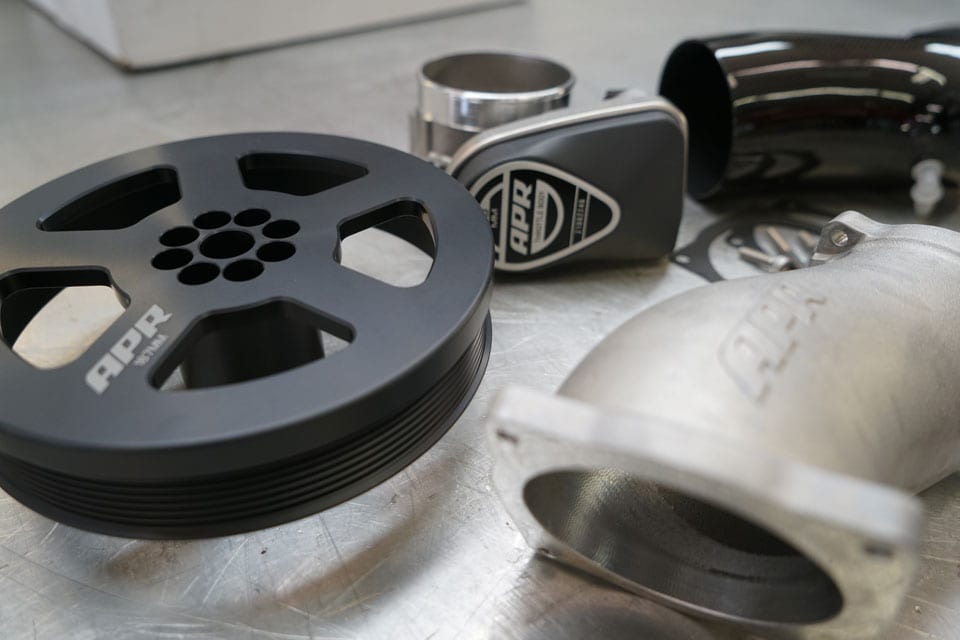 After the Ultracharger upgrade, the customer was also looking to upgrade his clutch to handle all the extra power! Any time a customer asks us for a recommendation on clutch upgrades, we tell them to check out South Bend clutch systems. This S4 got a brand new South Bend Stage 3 Daily Clutch and Flywheel setup. The South Bend single mass flywheel is all aluminum, which is very unique considering most flywheels are steel, and much heavier. In addition to the clutch and flywheel upgrade, we also installed some high flow cat test pipes to help free up the flow of the exhaust system for increased power. Check out some of the photos from the install process!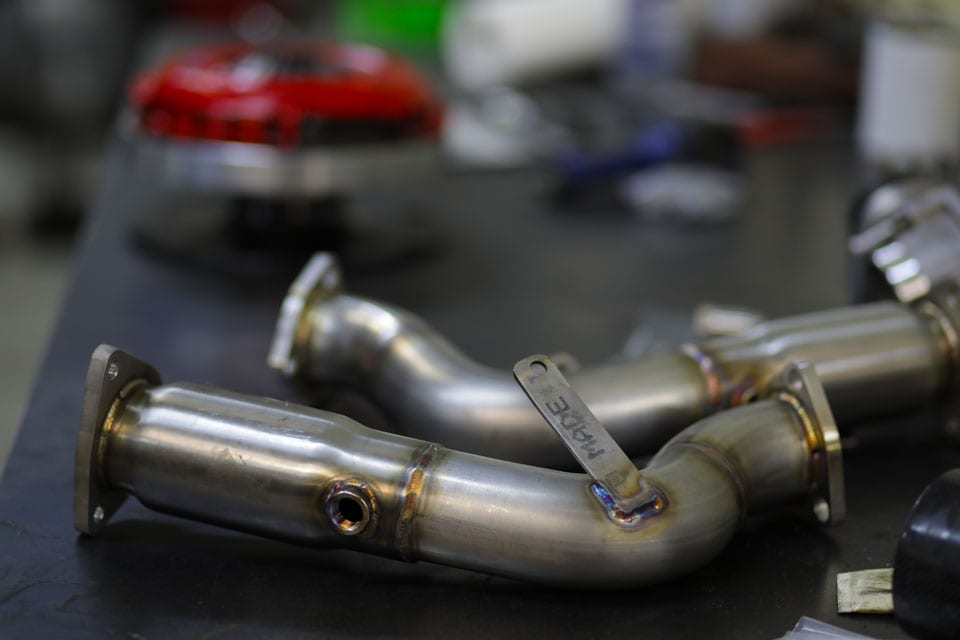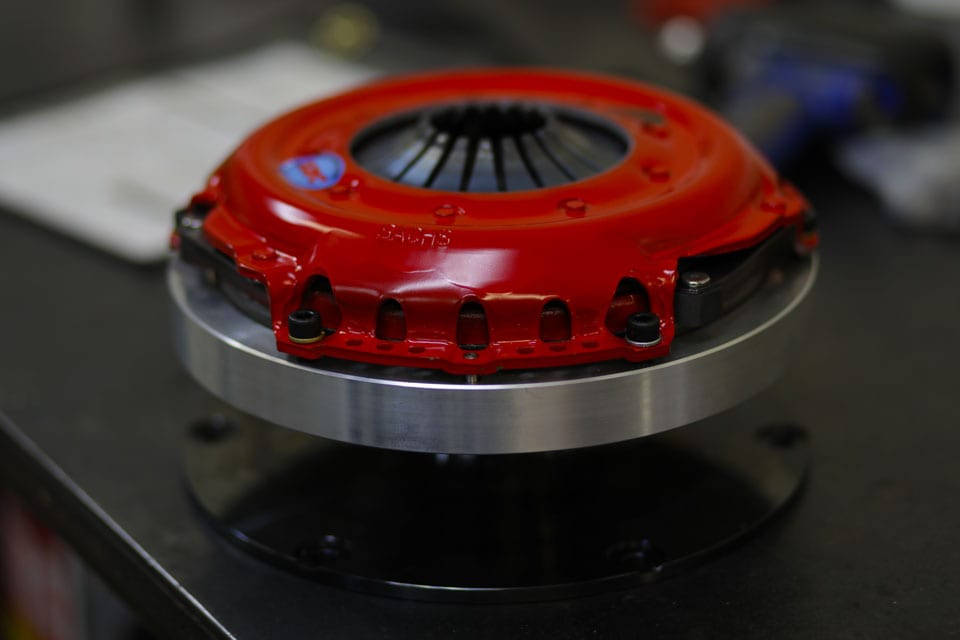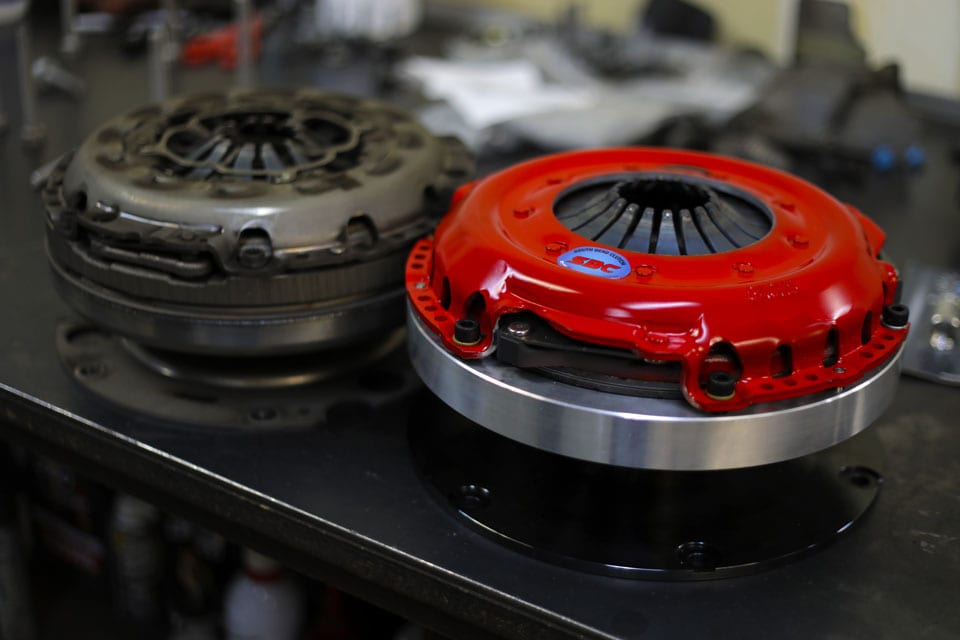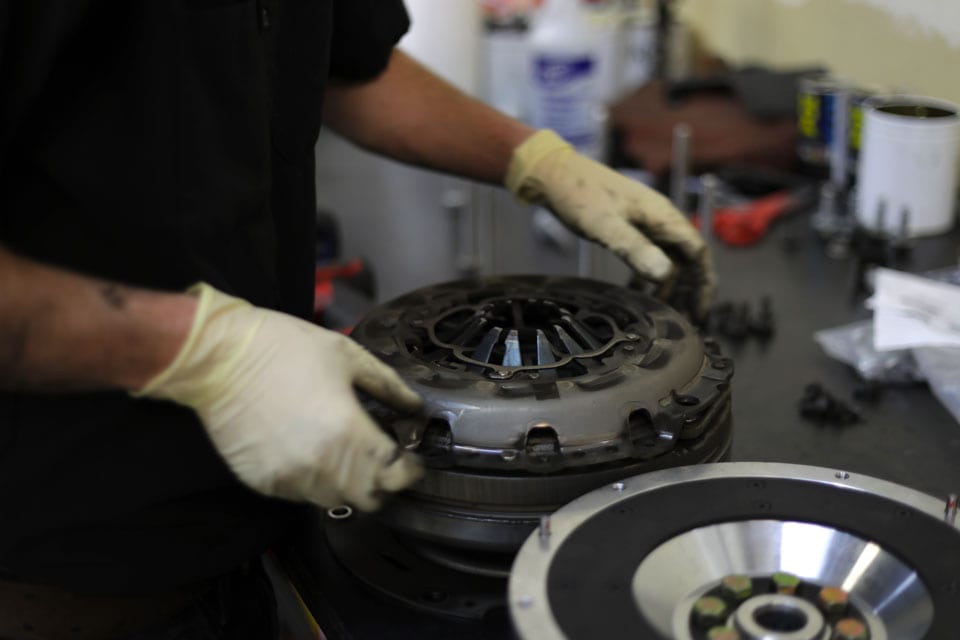 As you can see below, the OEM clutch had some build up and wear which can affect the performance. With the new clutch and flywheel setup, this car is ready to roll!