APR has created a custom-tuned VW Atlas featuring more horsepower and greater off-road capabilities
Opelika, Ala. (August, 2018) – APR, the leader in Volkswagen and Audi tuning, has built a one-off custom Atlas featuring more horsepower, improved breaking and greater off-road capabilities.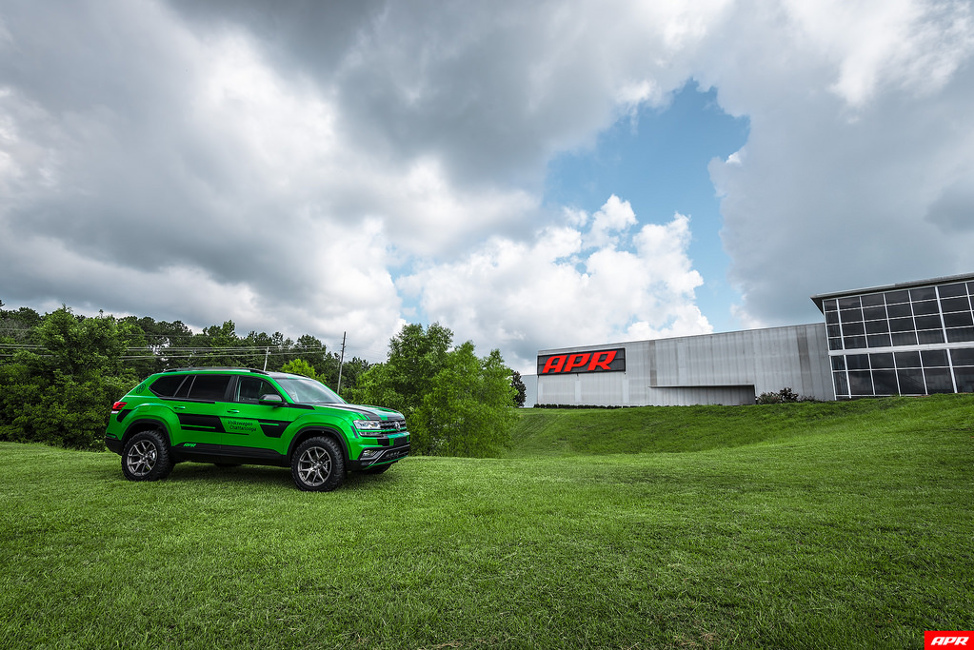 The custom-built Atlas is equipped with a 2.0 TSI engine and an all-wheel-drive, making it the perfect off-road test bed for APR's lineup of performance hardware and software. The project started life at 235 horsepower and 258 pound-feet of torque, but APR's engineers were able to increase output to 350 horsepower and 350 pound-feet of torque. This was made possible by installing a factory IS38 turbocharger from the VW Golf R along with APR's ECU Upgrade, Carbon Fiber Intake System, Cast Race DP Exhaust System, Turbo Inlet Pipe, Turbo Muffler Delete, and a custom fabricated Catback Exhaust System. In addition to the powertrain modifications APR installed its 6-piston 350mm Performance Brake Upgrade to bring the SUV to a commanding stop.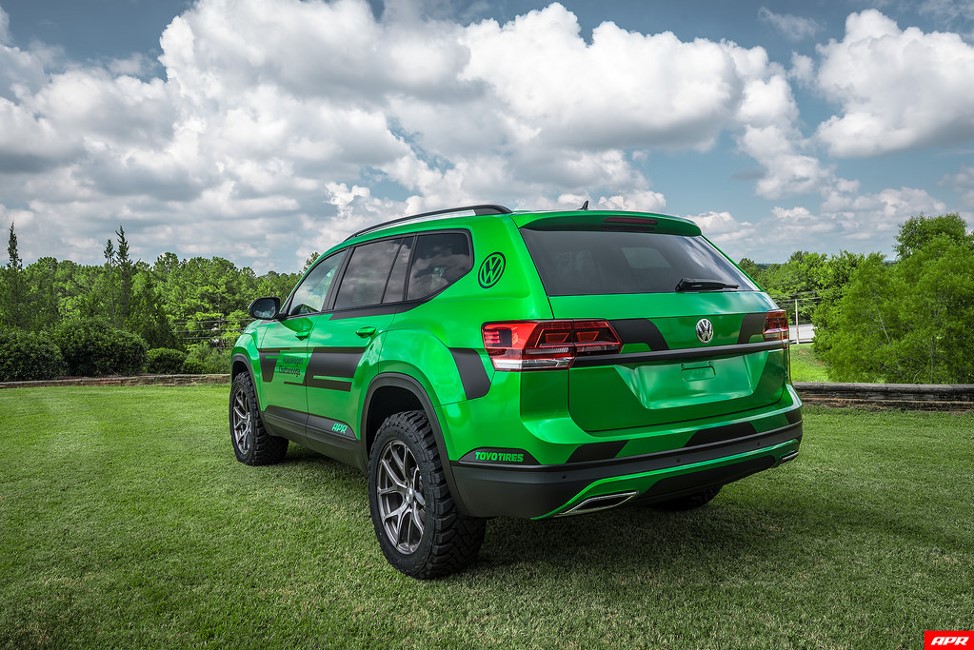 "We were thrilled to have the opportunity to work on this project to bring the Atlas 2.0T to the next level," said Mitch Williams, CEO of APR. "With 350 horsepower and 350-pound feet of torque we've surpassed the output from even the larger V6 engine, and we're working to push the envelope even further in the future. The combination of custom hardware and equipment from our current product line has really transformed the Atlas' performance."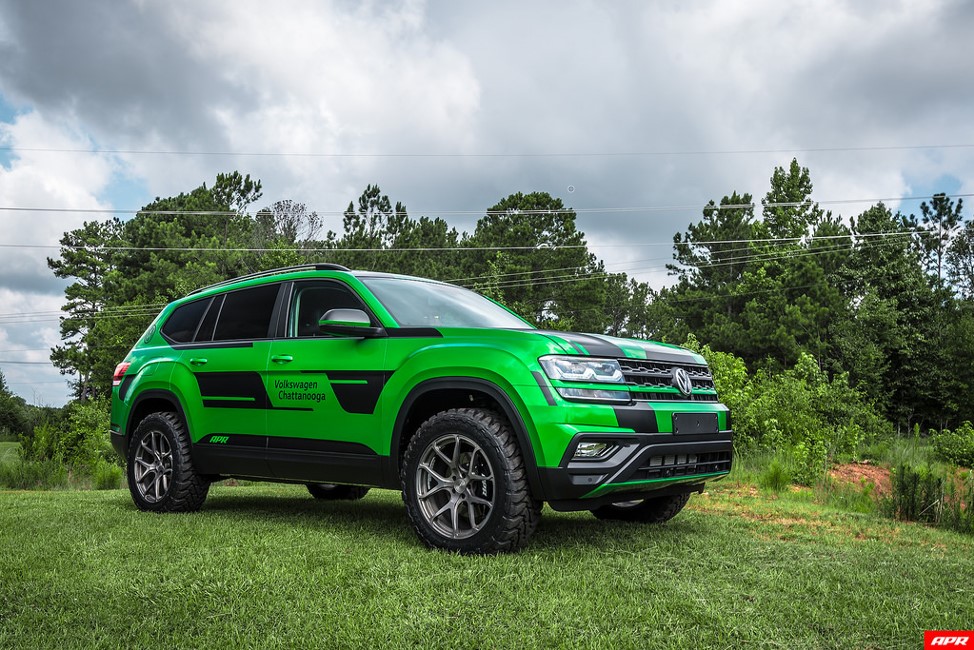 To provide clearance for the Toyo Open Country M/T 275/55/20 tires, APR CNC-machined new billet suspension components to lift the Atlas an additional 1.5". Furthermore, new rear trailing arms were fabricated to complement the lift kit. APR's Light-Weight S01 20×9-inch Forged Wheels are illuminated on the build by wheel well/rock lights placed beneath the Atlas. Lastly, a custom vinyl wrap was designed by APR by and installed by Digital Precision in Alpharetta, Georgia.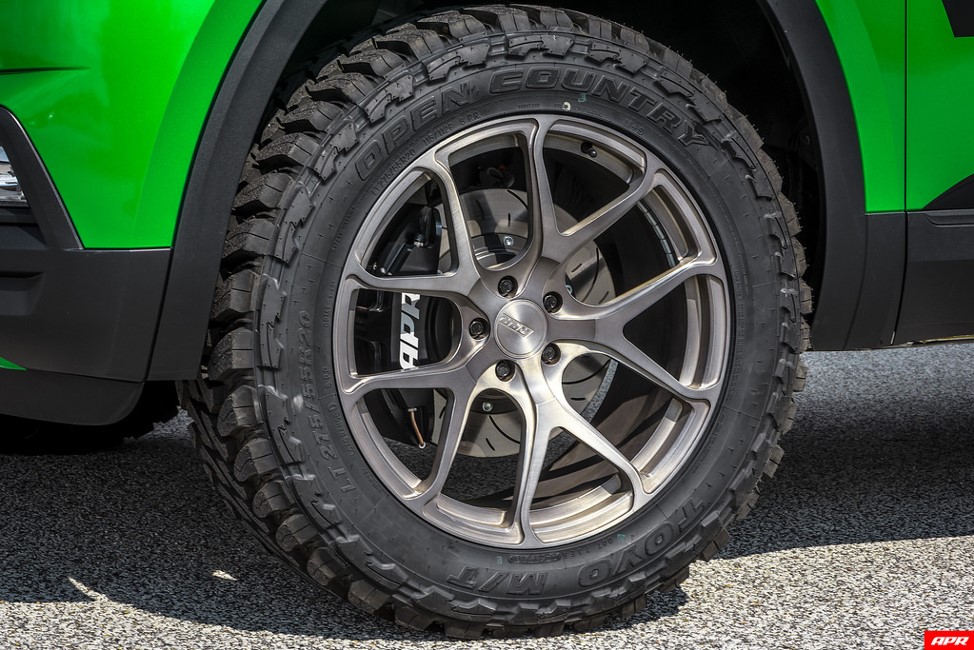 APR stressed while this is currently a one-off project, they are evaluating a lineup of performance products for the Atlas in the future
Information sourced directly from APR found on www.goapr.com.